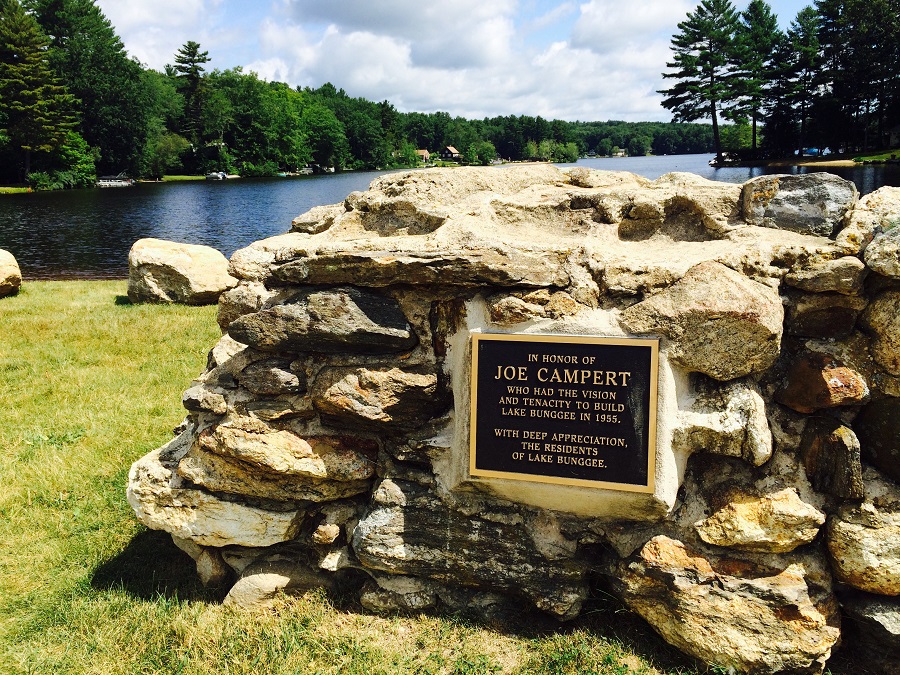 Welcome to our Lake Bunggee website!
The Lake Bunggee Flood & Erosion Control and Tax District is a private community of approximately 400 properties located in Woodstock, Connecticut. The Tax District is managed by a Board of Directors who are duly elected each year in May by the property owners of the district.
The District phone number is 860-974-2819
The District mailing address is P.O. Box 231, Woodstock, CT 06281
Individual board members may be contacted by e-mail by sending a message using the "Contact the Board" portion of this website.
The next regular monthly meeting of the Board of Directors will be held Monday January 18, 2021, at 7:00 pm via Zoom.
The agenda and Zoom log-in info will be published in the week prior to the meeting.

Due to COVID-19 virus restrictions, we will not hold board meetings at the West Woodstock Library until further notice.
All LBTD property owners are welcome.
On Monday holidays, and some other dates, or because a planned meeting space may not be available, the date and/or location may be changed. If you are planning to come to a board meeting, check here the day of the meeting for any changes.
January Board Meeting Agenda and Reports
The agenda and committee reports for the January 18, 2021, Board of Directors meeting are available on the Board Communications page. The agenda includes Zoom log-in information.
Danger: Thin Ice!
Test the ice before going out on it! Ice must be at least 4" thick to hold 1 person, and 5-7" thick for multiple. LBTD does NOT regularly check the ice.Yellow warning signs are being posted around the lake. Be safe!
Tax Due Date Extended to April 1, 2021
Governor Lamont's Executive Order 9R extended the due date for second tax installments from Jan. 1 to April 1, 2021. No interest will be levied if payments are postmarked or received by April 1. The Town of Woodstock and the LBTD District are following suit.
LBTD tax bills have already been mailed, and a new version will not be mailed due to the cost.
The LBTD Board of Directors very much appreciates the willingness of homeowners to pay taxes on the usual schedule!
---
©2021 Lake Bunggee Tax District
Lake Bunggee Tax District: P.O. Box 231, Woodstock, CT 06281
A
Bold & New
site