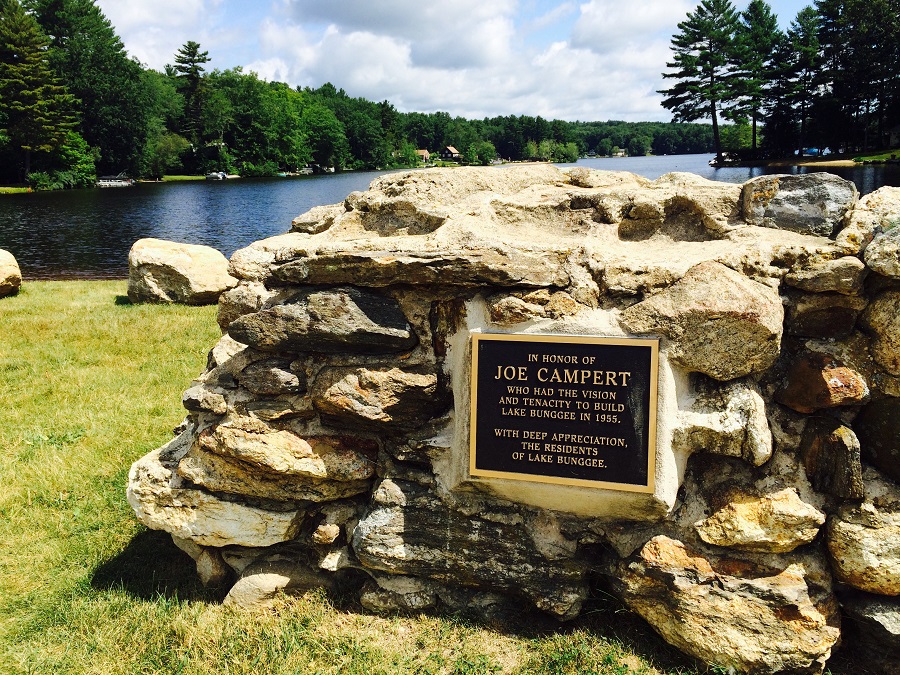 Welcome!
The Lake Bunggee Flood & Erosion Control and Tax District is a private community of approximately 400 properties located in Woodstock, Connecticut. The Tax District is managed by a Board of Directors who are elected each year in May by the property owners of the district.
Contact the board: 860-974-2819 P.O. Box 231, Woodstock, CT 06281. Use the "Contact the Board" page of this website to contact board members by email.
Next Board Meeting: August 16
The next regular monthly meeting of the Lake Bungee board of directors will be Monday Aug. 16, 2021, at 7 pm. The Zoom info, agenda and board reports will be posted during the week before the meeting.
All LBTD property owners are welcome - please join us!
Litigation Documents
There are two complaints against the LBTD board regarding property on Little Horn Lane. The board recently received documents from the attorneys involved and those documents are on the Studies & Reports page.
A Special Meeting about this issue was held 5-17-2021. Meeting minutes including the the Little Horn Lane residents' statement are on the Board Communciations page.
Volunteers Needed to Develop 5-Year Lake Plan
Lake & Beaches Chair Bill Wagner is forming a Lake Committee to work on a 5-year plan for lake, beaches, and dam improvements. In addition, volunteers are needed to manage the water level in the winter (minimal commitment) and to help with the swimming area buoys in spring and fall. This committee will meet informally 3 or 4 times per year.
If interested please email lakesandbeaches@lakebunggee.org
Bunggee Dam Emergency Action Plan
The draft Emergency Action Plan for the Lake Bunggee dam by Engineer Karl Acimovic can be found on the Studies & Reports page.
Spring/Summer Newsletter
The spring/summer 2021 edition of the Lake Bunggee newsletter was distibuted by mail and email the first week of June. It is available on the Newsletter/Call to Meeting page.
Online Motorboat Registration Form
Please visit the Forms page to access a new "fillable form" online for your 2021 boat registrations. Don't forget your Safe Boating Certificate!
---
©2021 Lake Bunggee Tax District
Lake Bunggee Tax District: P.O. Box 231, Woodstock, CT 06281
A
Bold & New
site