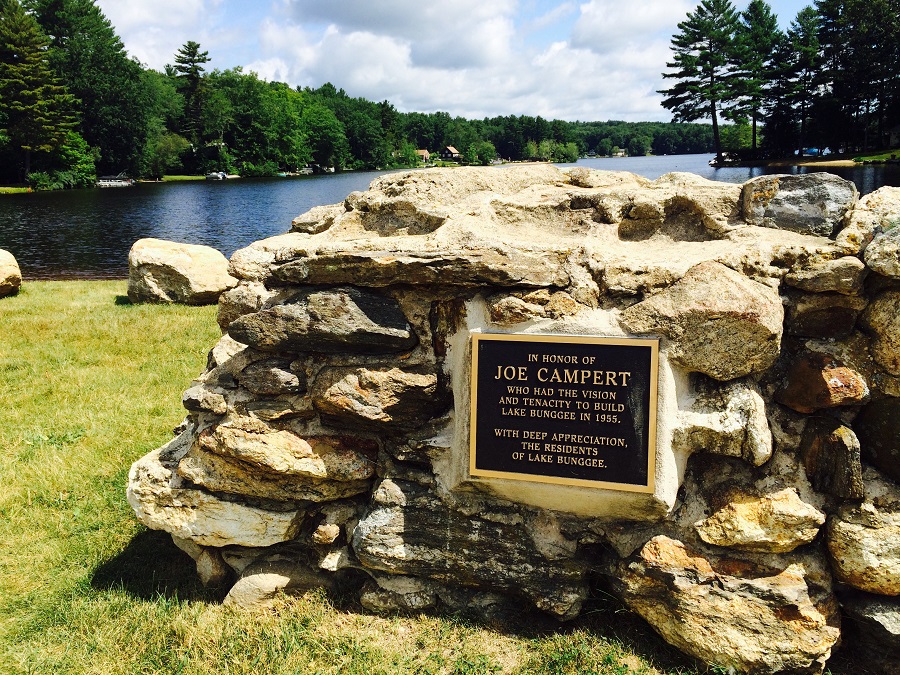 Welcome to our Lake Bunggee website!
The Lake Bunggee Flood & Erosion Control and Tax District is a private community of approximately 400 properties located in Woodstock, Connecticut. The Tax District is managed by an eight- person Board of Directors who are duly elected by the property owners of the District.
The District phone number is 860-974-2819
The District mailing address is P.O. Box 231, Woodstock, CT 06281
Individual Board members may be contacted by e-mail by sending a message using the "Contact the Board" portion of this website.
The next regular monthly meeting of the District Board of Directors will be held:
Monday September 21, 2020, at 7 pm, via Zoom. Zoom info will be posted one week prior along with the agenda.
Due to COVID-19 virus restrictions, we will not hold board meetings at the West Woodstock Library until further notice.
All LBTD property owners are welcome.
On Monday holidays, and some other dates, or because a planned meeting space may not be available, the date and/or location may be changed. If you are planning to come to a board meeting, check here the day of the meeting for any changes.
ATVs Are Dangerous
The board of directors has received many complaints about improper use of off-road vehicles violating State of CT laws and LBTD regulations:
· Non-registered vehicles
· Under-age drivers
· Reckless driving
· Speeding
Effective immediately, these violations will be reported to the State Police which will result in fines.
These unsafe practices endanger lake residents as well as ATV drivers. Please use extreme caution and teach your children to behave responsibly!
Save the dates!
Board of Directors' meeting
Mon. Sept. 21, 7 pm
Fall Bi-Annual Meeting
Sat. Oct. 3, 9:30 am
Details and agendas will be published shortly.
All LBTD homeowners are welcome!
---
©2020 Lake Bunggee Tax District
Lake Bunggee Tax District: P.O. Box 231, Woodstock, CT 06281
A
Bold & New
site