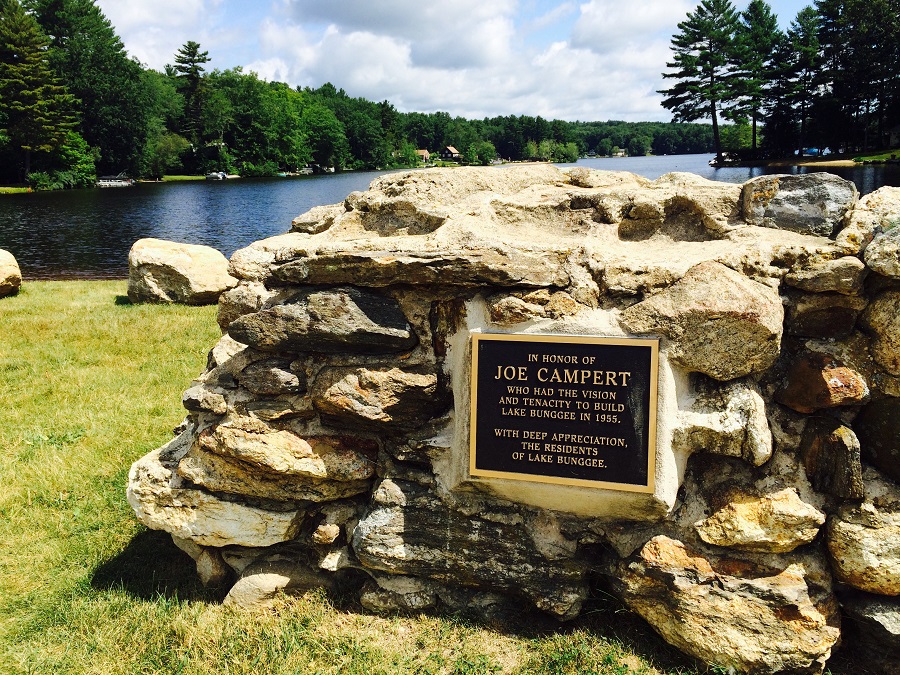 Welcome to our Lake Bunggee website!
The Lake Bunggee Flood & Erosion Control and Tax District is a private community of approximately 400 properties located in Woodstock, Connecticut. The Tax District is managed by an eleven person Board of Directors who are duly elected by the property owners of the District.
The District phone number is 860-974-2819
The District mailing address is P.O. Box 231, Woodstock, CT 06281
Individual Board members may be contacted by e-mail by sending a message using the "Contact the Board" portion of this website.
The next regular monthly meeting of the District Board of Directors will be held:
Monday, June 5
7 pm at West Woodstock Library
See the Board Communications section of the website a few days before the meeting. The final planned agenda will be posted on that section of the website. All lake property owners are welcome.
On Monday holidays, and some other dates, or because a planned meeting space may not be available, the date and/or location may be changed. If you are planning to come to a Board meeting, check here the day of the meeting for any changes.
Special Notices
Our two Lake Bunggee boat launches have been fitted with RED locks, which are owned by the Bungay Fire Brigade. Please do not attempt to remove them or tamper with them. Thank you!
CT State Police remind folks to lock their doors.
Please remember: Overnight parking is not allowed on the roads of the Lake Bunggee Tax District at any time.
---
©2017 Lake Bunggee Tax District
Lake Bunggee Tax District: P.O. Box 231, Woodstock, CT 06281
A
Bold & New
site