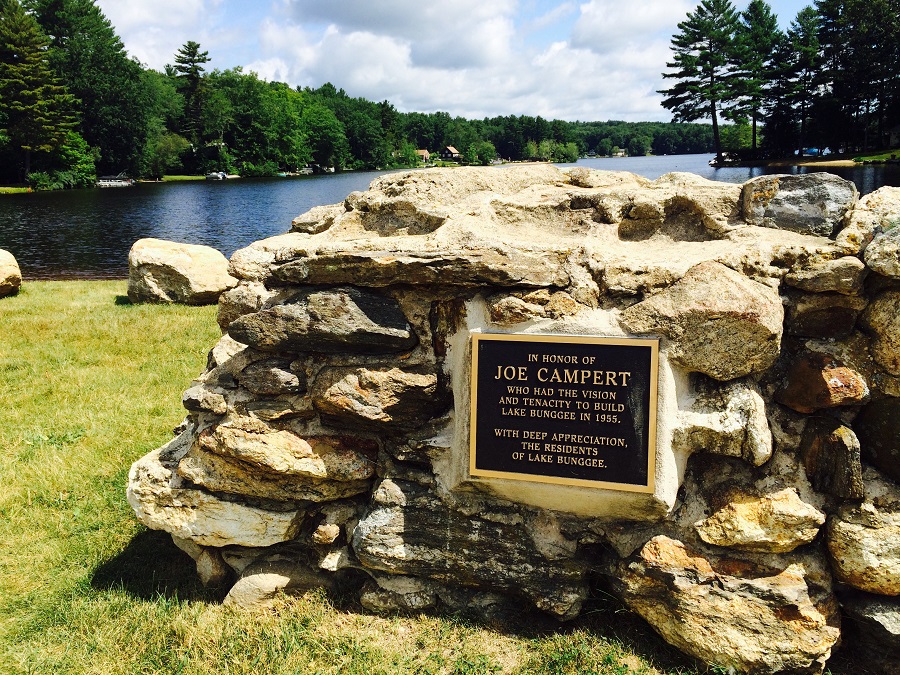 Welcome to our Lake Bunggee website!
The Lake Bunggee Flood & Erosion Control and Tax District is a private community of approximately 400 properties located in Woodstock, Connecticut. The Tax District is managed by a nine person Board of Directors who are duly elected by the property owners of the District.
The District phone number is 860-974-2819
The District mailing address is P.O. Box 231, Woodstock, CT 06281
Individual Board members may be contacted by e-mail by sending a message using the "Contact the Board" portion of this website.
The next regular monthly meeting of the District Board of Directors will be held:
August 17, 2020, at 7 pm, via the Zoom virtual meeting platform.
Due to COVID-19 virus restrictions, we will not hold board meetings at the West Woodstock Library until further notice.
All LBTD property owners are welcome.
On Monday holidays, and some other dates, or because a planned meeting space may not be available, the date and/or location may be changed. If you are planning to come to a board meeting, check here the day of the meeting for any changes.
Update
Due to the storm Tuesday, lake weed treatment rescheduled to Friday, August 7.
Water use restricted August 7 only.
CAUTION
Bungee Lake to be treated with pesticides
August 7, 2020 from 10 am to 3 pm
Pesticide: Nautique
CT DEEP Permit # AQUA-2019-310ws
SOLITUDE Lake Management
Do not use water Aug. 7 for:
• Drinking and Cooking
• Boating, Fishing, Swimming
• Watering of Livestock
• Irrigation
Signs are posted around the lake.
BE SAFE!
---
©2020 Lake Bunggee Tax District
Lake Bunggee Tax District: P.O. Box 231, Woodstock, CT 06281
A
Bold & New
site