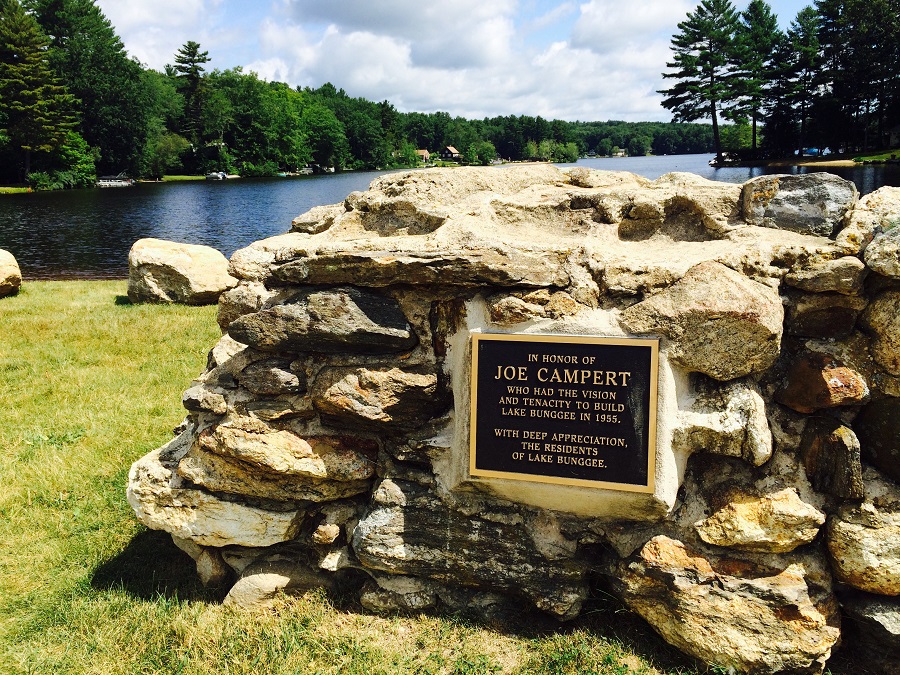 Welcome!
The Lake Bunggee Flood & Erosion Control and Tax District is a private community of approximately 400 properties located in Woodstock, Connecticut. The Tax District is managed by a Board of Directors who are elected each year in May by the property owners of the district.
Contact the board: 860-974-2819 P.O. Box 231, Woodstock, CT 06281. Use the "Contact the Board" page of this website to contact board members by email.
Emergency Meeting Held June 8
The Board of Directors held an emergency meeting Tuesday June 8, 2021, to address:
a person trespassing and threatening Lake Bunggee residents

litigation regarding property on LIttle Horn Lane.
Per CT FOI guidance, emergency meetings can be helf if minutes are published within 72 hours. The minutes are on the Board Communications page. Note: The meeting was conducted fully in executive session because of the nature of the issues.
Board Meeting June 21
The next regular monthly meeting of the Lake Bungee board of directors will be Monday June 21 at 7 pm. The agenda and Zoom log-in information will be posted during the week before the meeting.
All LBTD property owners are welcome - please join us!
Spring/Summer Newsletter
The spring/summer 2021 edition of the Lake Bunggee newsletter was distibuted by mail and email the first week of June. It is available on the Newsletter/Call to Meeting page.
Why So Many Dead Fish?!?!
No worries - it's natural! In fact, it's extremely common, and is caused by the stress of spawning which also accounts for the white aroud the fishes' mouths - nothing to do with the quality of our lake water! For further information, see the DEEP fact sheet on the Studies & Reports page.
New Page! "Studies & Reports"
The website now offers a new page called Studies & Reports to help make technical information more acessible. The link is in the left navigation bar.
New! Online Motorboat Registration Form
Please visit the Forms page to access a new "fillable form" online for your 2021 boat registrations. Don't forget your Safe Boating Certificate!
Thank You, Electors!
We offer grateful thanks to all the Lake Bunggee electors who attended yesterday's bi-annual meeting! Having the meeting in-person and on Zoom turned out to be a big challenge, and we're happy so many of you "hung in there" while we dealt with glitches and a time-consuming voting process. We appreciate you! Your LBTD Board of Directors
---
©2021 Lake Bunggee Tax District
Lake Bunggee Tax District: P.O. Box 231, Woodstock, CT 06281
A
Bold & New
site