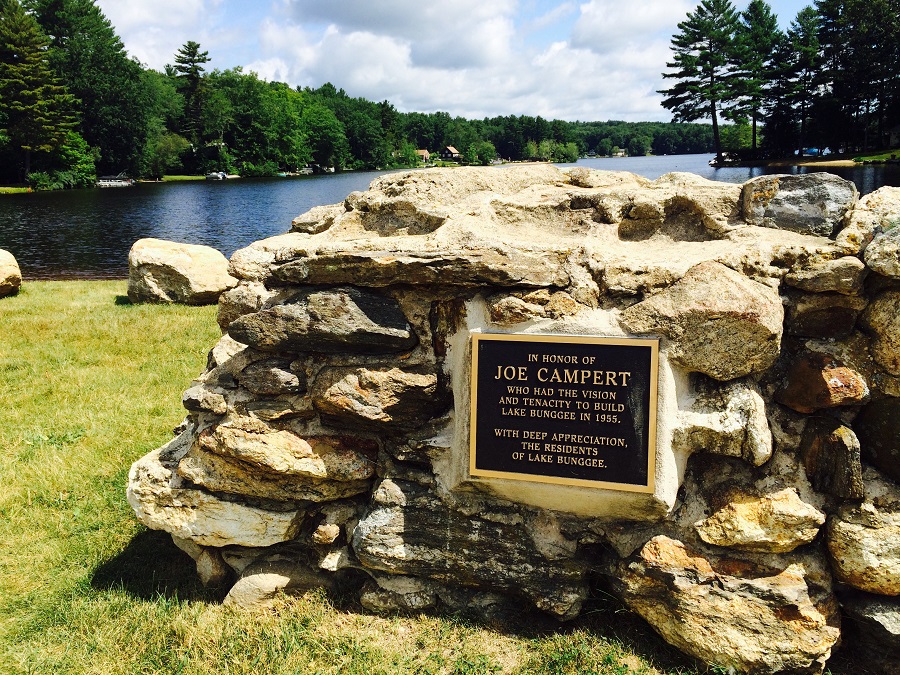 Welcome to our Lake Bunggee website!
The Lake Bunggee Flood & Erosion Control and Tax District is a private community of approximately 400 properties located in Woodstock, Connecticut. The Tax District is managed by a nine person Board of Directors who are duly elected by the property owners of the District.
The District phone number is 860-974-2819
The District mailing address is P.O. Box 231, Woodstock, CT 06281
Individual Board members may be contacted by e-mail by sending a message using the "Contact the Board" portion of this website.
The next regular monthly meeting of the District Board of Directors will be held:
June, 2020 we will not hold the meeting at the library but the board will teleconference. We are in the process of securing a platfomr that will all Association members dial in access
7 pm at West Woodstock Library
See the Board Communications section of the website a few days before the meeting. The final planned agenda will be posted on that section of the website. All lake property owners are welcome.
On Monday holidays, and some other dates, or because a planned meeting space may not be available, the date and/or location may be changed. If you are planning to come to a Board meeting, check here the day of the meeting for any changes.
Covoid 19 - UPDATED 4/15/2020 Due to COVID 19 there will not be a May Bi Anual Meeting. The Next Bi Annual will be held in October. We will hold the election of board members at that time. The BOD has finalized its 2020-2021 Budget and it will be mailed out shortly. The Govenor has said towns may hold their meeting via phone without the public and this will not violate open meeting laws. He has also told cities and towns they can pass budgets this year with out voter approval. . Bill Wagner President updated 4/15/2020
INFORM - The use of ATV's on LBTD Roads - Dirt bikes and ATV's are not allowed on lake roads.
Our two Lake Bunggee boat launches have been fitted with RED locks, which are owned by the Bungay Fire Brigade. Please do not attempt to remove them or tamper with them. Thank you!
Boat registrations forms can be found on this website and a copy will be mailed in mid-April to property owners in the Call to Meeting documentation. GUEST BOATS MUST BE REGISTERED with the LBTD BOD before entering the water. It is essential that boats going into the lake have not been in any other body of water for at least 7 days prior to launch.
---
©2020 Lake Bunggee Tax District
Lake Bunggee Tax District: P.O. Box 231, Woodstock, CT 06281
A
Bold & New
site