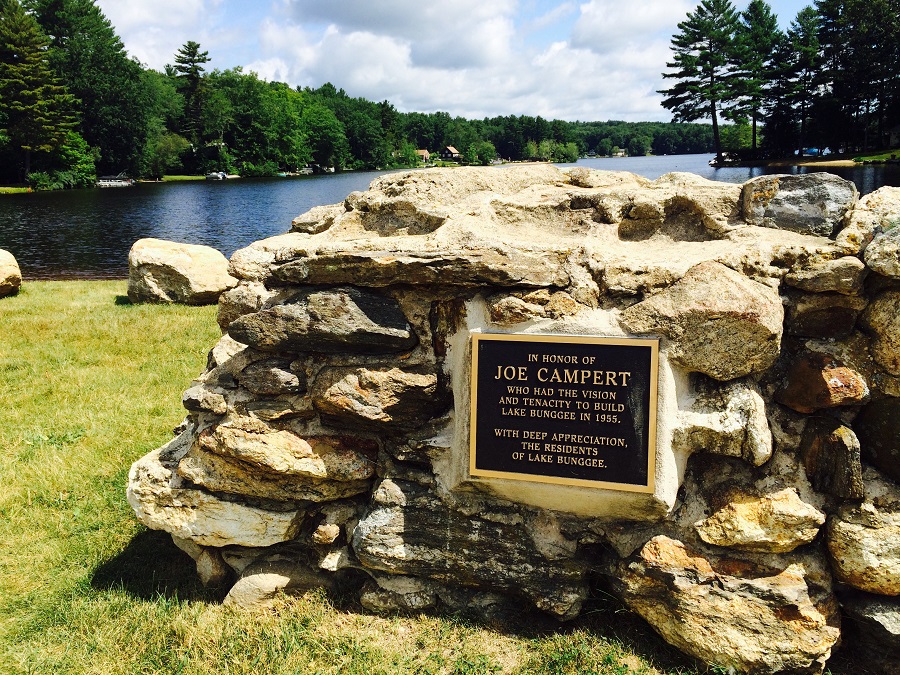 Welcome!
The Lake Bunggee Flood & Erosion Control and Tax District is a private community of approximately 400 properties located in Woodstock, Connecticut. The Tax District is managed by a Board of Directors who are duly elected each year in May by the property owners of the district.
The District phone number is 860-974-2819
The District mailing address is P.O. Box 231, Woodstock, CT 06281
Individual board members may be contacted by e-mail by sending a message using the "Contact the Board" portion of this website.
The next regular monthly meeting of the Board of Directors will be held Monday May 17, 2021, at 7:00 pm via Zoom.
The agenda and Zoom log-in information will be published in the week prior to the meeting.

Due to COVID-19 virus restrictions, we will not hold board meetings at the West Woodstock Library until further notice.
All LBTD property owners are welcome.
On Monday holidays, and some other dates, or because a planned meeting space may not be available, the date and/or location may be changed. If you are planning to come to a board meeting, check here the day of the meeting for any changes.
Thank you, electors!
We offer grateful thanks to all the Lake Bunggee electors who attended yesterday's bi-annual meeting! Having the meeting in-person and on Zoom turned out to be a big challenge, and we're happy so many of you "hung in there" while we dealt with glitches and a time-consuming voting process. We appreciate you! Your LBTD Board of Directors
Special Meeting to Be Held May 17
The LBTD Board of Directors will hold a special meeting at 6 pm Monday May 17 to present information and ask property owners to vote on preserving LBTD-owned property on Little Horn Lane. The special meeting will be followed by the regular monthly board meeting at 7 pm that evening. Zoom information will be posted during the week before the meetings. All are welcome!
Emergency Meeting Held April 27
The Board of Directors held an emergency meeting April 27 to discuss legal issues. Per CT FOI guidance, emergency meetings are allowable if minutes are posted within 72 hours of the meeting. The minutes are available on the Board Communications page.
Dam Gate Inspection Report
The Rodney Hunt dam gate was inspected on February 26. The report is available on the Board Communications page.
New! Online Motorboat Registration Form
Please visit the Forms page to access a new "fillable form" online for your 2021 boat registrations. Don't forget your Safe Boating Certificate!
---
©2021 Lake Bunggee Tax District
Lake Bunggee Tax District: P.O. Box 231, Woodstock, CT 06281
A
Bold & New
site