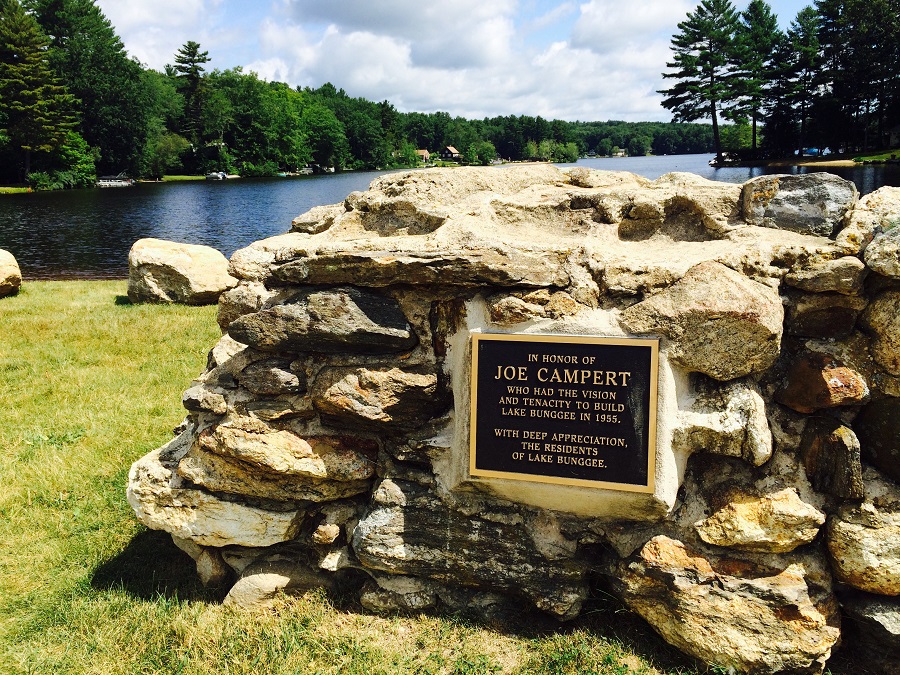 Welcome to our Lake Bunggee website!
The Lake Bunggee Flood & Erosion Control and Tax District is a private community of approximately 400 properties located in Woodstock, Connecticut. The Tax District is managed by an eleven person Board of Directors who are duly elected by the property owners of the District.
The District phone number is 860-974-2819
The District mailing address is P.O. Box 231, Woodstock, CT 06281
Individual Board members may be contacted by e-mail by sending a message using the "Contact the Board" portion of this website.
The next regular monthly meeting of the District Board of Directors will be held:
Monday, October 3
7 pm at the Bungay Fire Brigade Station
See the Board Communications section of the website a few days before the meeting. The final planned agenda will be posted on that section of the website. All lake property owners are welcome.
On Monday holidays, and some other dates, or because a planned meeting space may not be available, the date and/or location may be changed. If you are planning to come to a Board meeting, check here the day of the meeting for any changes.
Special Notices
The fall biannual meeting of the LBTD will be held on Saturday, October 1 at 9:30 a.m. The Call to Meeting will be mailed to all property owners, per the bylaws, 2 weeks prior to the meeting. The materials have been posted on the website - please see the folder on the left hand side of this page - "October 1, 2016 Fall Biannual Materials". PLEASE NOTE: The meeting will take place at the Church of the Good Shepherd - 12 Bradford Corner Rd., West Woodstock CT.
BOARD OF DIRECTORS OPENINGS - We are anticipating two openings on the Board shortly (Roads Chair & Tax Collector). If you are interested in either of the positions, please contact Eddie Adams (Vice President) by September 25 to express your interest. He can be reached either by phone (860) 974-2819 or via the website "Contact the Board". Eddie will coordinate & set up time with the interview committee.
Our septic records have been transferred over to a new updated database. Not all of our septic records were transferred over. SO PLEASE- if you have had your septic system pumped during 2015/2016, please send a copy of your receipt to the Lake Bunggee to our P.O. box. Rule #32 in our Rules & Regulations reads "all septic systems in the Lake Bunggee Tax District much be inspected and pumped every 3 years by a licensed septic contractor. Property owners are responsible for sending confirmation to the Board of Directors."
CT State Police remind folks to lock their doors.
Do you have photos you'd like to share on our site? email .JPG files to lakebunggeephotos@yahoo.com
Please remember: Overnight parking is not allowed on the roads of the Lake Bunggee Tax District at any time.
---
©2014 Lake Bunggee Tax District
Lake Bunggee Tax District: P.O. Box 231, Woodstock, CT 06281
A
Bold & New
site