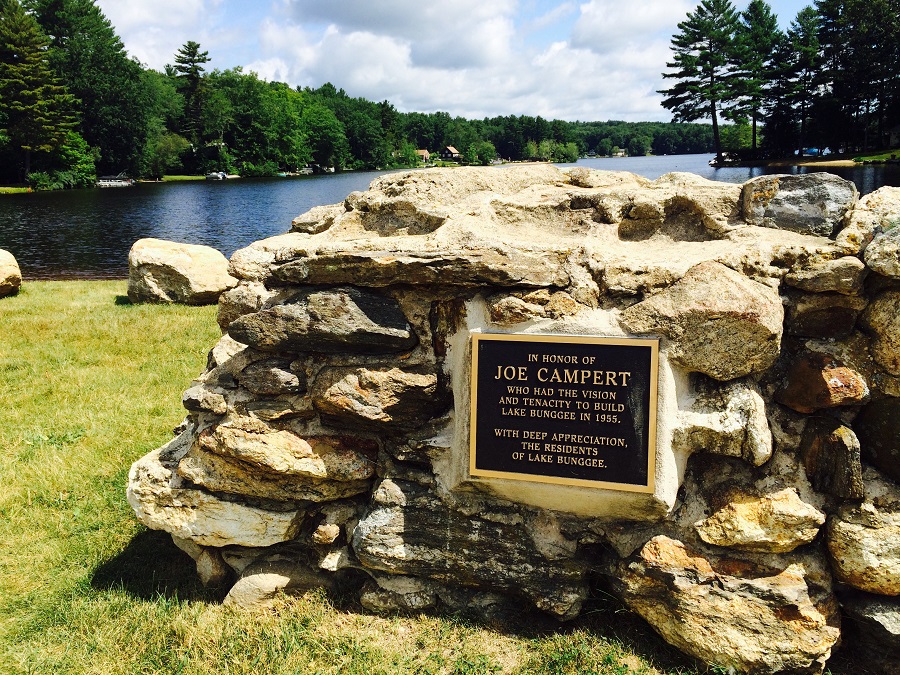 Welcome!
The Lake Bunggee Flood & Erosion Control and Tax District is a private community of approximately 400 properties located in Woodstock, Connecticut. The Tax District is managed by a Board of Directors who are elected each year in May by the property owners of the district.Contact the board: 860-974-2819 P.O. Box 231, Woodstock, CT 06281. Use the "Contact the Board" page of this website to contact board members by email.
Special Meeting Notice Saturday November 5
Saturday November 5th at 9:30am
a special meeting was held at
Bungay Fire Brigade 1256 Route 171
This special meeting was to discuss the petition regarding Short Term Rentals.
Petition issued to the board regarding Short Term Rentals
Property Owners of the LBTD presented president Bill Wagner with a petition to change a rule regarding Short Term Rentals. A vote is requested and a special meeting has been scheduled as required by the bylaws.See petition in the links in the left column.
Fall Bi-Annual Meeting
The Fall Bi-Annual Meeting was held Saturday October 1, 2022 at 9:30 am at the Woodstock Middle School, in the cafeteria. please go to "Bi-Annual Meetings and Newsletters" for more information
Building & Zoning Fines
LBTD Rules and Regulations were updated to reflect increased fines for Building and Zoning infractions. Septic Fines have not changed. See the Rules and Regulations page for the new language.

CONTACTING THE BOARD

If you would like to communicate with anyone on the board, the only formal channels are by mail, email or phone.

If you contact a board member in any other way, they will not be able to respond in a formal capacity.

Please go to "Contact the Board of Directors" page via the links to the left for more information.

Next Monthly Board Meeting December 6th

Regular monthly meetings of the LBTD board of directors are held on the first Tuesday of the month. The agenda will be posted on the Board of Directors page before the meeting.

Attendance & Login Information:

Zoom Login for this meeting:

https://us06web.zoom.us/j/86721766495?pwd=NXlOQVNzblJRRDJ2T0ZKWC81b2c4UT09

Meeting ID: 867 2176 6495 Passcode: 964379

All LBTD property owners are welcome - please join us!
---
©2022 Lake Bunggee Tax District
Lake Bunggee Tax District: P.O. Box 231, Woodstock, CT 06281
A
Bold & New
site